Did I already say that I have the New 3DS XL? Probably not... I think that every time I try to write anything, something else comes up. Just like now, I should go and do something, but I won't, because I started to write this. It's funny how it always comes up when trying to write, but when I'm aimlessly surfing around the internet, I'm okay and don't have to do anything.
Anyway, the N3DSXL Majoras Mask Edition is cooool.
Goodbye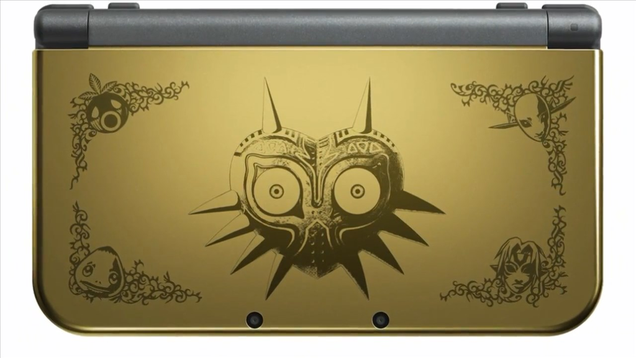 Hello!
It was a stroke of luck that I got it. I even got the Skull Kid statue as a surprise bonus with the console, but because I don't have too much money, I had to sell the statue. I naturally also sold the old Pikachu 3DSXL to fund the new console.
Goodbye kiddo.
I even made a video of the
unboxing process
(I know, boring as hell, probably shouldn't watch that..). I also show how to change the MicroSD card and make the system transfer. But it's in finnish!
So, naturally I've been playing the new Majora's Mask 3D game that came with the console, and it has been great. Two of the temples are completed, and next up is defending a ranch from aliens.
I feel like I'm being rushed so I have to go now. Ah well, maybe I'll try to write more often. I also started a project to list all the Star Wars games I have here, you can see the link up there.